Resources
IP Facts & Figures
IP AND JOBS

COUNTERFEITS – TRADEMARKS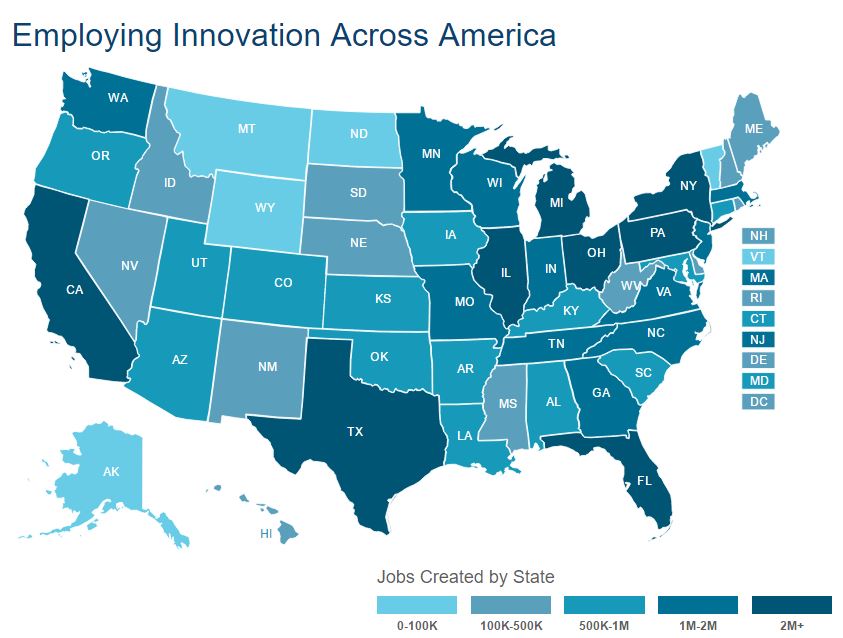 COPYRIGHT – COPYING

PATENTS – INVENTION INFRINGEMENT
In the 13 years between 1996 and 2008, patent owners have sued fifteen [mostly U.S.] technology corporations 740 times for infringement and have won $4 billion in damages.
– Patent Theft as a Business Strategy 

(Huffington Post)

"Not surprisingly," reports economist Pat Choate "these big tech corporations' political goal is to change the law so patent theft is more difficult to prove, less costly when caught, and willful infringement virtually impossible to prove."
"The principal victims of these big corporations' 'efficient infringement,' are America's independent inventors, small businesses, and universities – the source of most breakthrough innovations and the creators of two-thirds of all new jobs in America."
– Patent Theft as a Business Strategy 

(Huffington Post)

More than 4,000 startups were launched and over 3 million jobs were created since 1980 as a result of patented research and licensing. Over that period, 153 new FDA-approved drugs were identified.
– The AUTM Briefing Book: 2015 

(Association of University Technology Managers)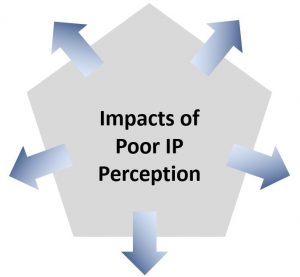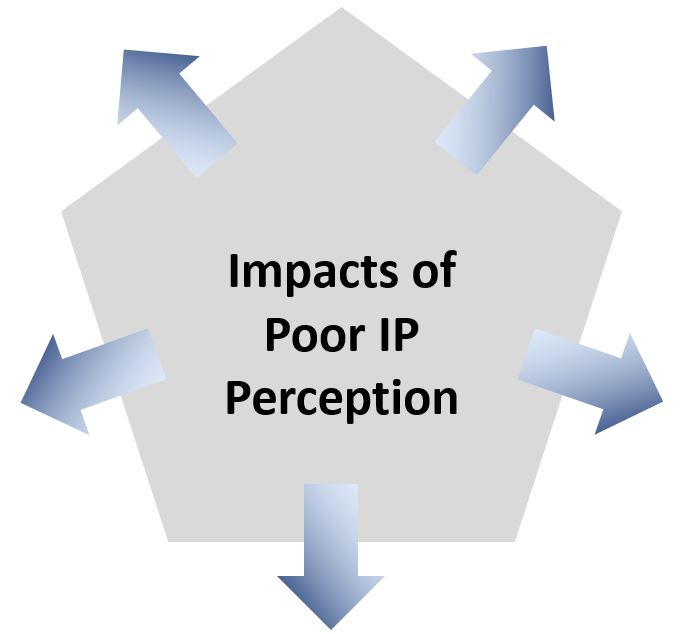 IP VALUE
S&P 500 Index companies were valued at $8.1 trillion at the end of 2008. At that time the US the Chamber of Commerce estimated added value of IP rights, such as patents, trademarks, and copyrights, to be $5.06 trillion, or about two-thirds of the total S&P 500 market value at the time.
– Intellectual Property and the U.S. Economy 

(The U.S. Department of Commerce)

Based the 2016 S&P 500 Index company value ($19.3 trillion), the estimated added value of IP is $12.8 trillion.

INVENTION THEFT
Fifteen leading technology companies paid patent litigation damages of more than $4 billion over a 12-year period from 1996-2008.
– Patent Theft as a Business Strategy 

(Huffington Post)

Today, with more patents than in force, and much greater difficulty securing a license or winning a patent lawsuit, the actual amount of patent infringement in the U.S. could be a trillion or more dollars.
There is no known government, academic or privately commissioned study of the extent of patent infringement in the U.S., and the cost in lost jobs, failed businesses and uncollected taxes.
___________________
Books about IP basics

_______________________
Organizations
_______________________
Videos