Mission
What patents, copyrights and trademarks – IP rights – achieve and for whom, is not always clear. The Center for Intellectual Understanding (CIPU) is an independent, non-profit organization devoted to increasing awareness of IP rights and their impact on peoples' lives.
IP awareness is everyone's business
CIPU addresses the needs of diverse audiences: consumers, lawmakers, educators, parents, business owners and IP holders. It believes that everyone benefits from a clearer understanding of the strengths and weakness of the IP system, and how patents and other IP rights impact peoples' lives.
IP awareness fosters understanding and respect for new ideas and creative expression, and facilitates jobs. The reliability and appropriate use of IP rights is everyone's business.
The Center for Intellectual Property Understanding is an independent information and education organization that conducts research, provides education and disseminates information about the benefits of IP rights, including patents, copyrights, trademarks and trade secrets.
It helps audiences to understand how invention rights serve to facilitate innovation, support commerce and build a more just society. CIPU monitors IP awareness and attitudes, and replaces patent mis-perceptions with facts. It seeks to improve reputation and deter infringement.
Confusion is costly
Ideas are the primary value-driver for business today. Yet the rights that protect inventions, recorded music, books, branded goods and other creative works are regarded by many as obstacles.
We live in a fast-paced society, where content, inventions and designs are highly accessible, and people who would never dream of shoplifting believe it is acceptable to infringe the rights of others.
.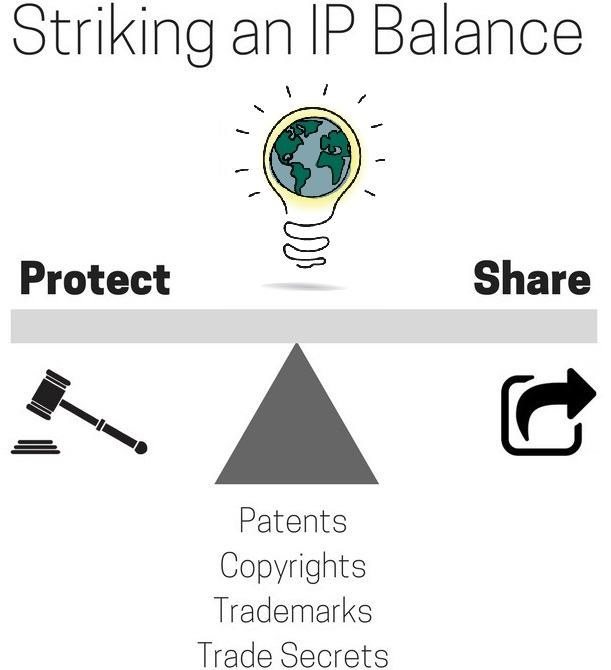 With access little more than a tap away, products like music, books, novel designs, counterfeit goods, and inventions, appear to be there for the taking – or feel as if they should be. At the heart of the matter is confusion about what IP rights cover, their value and appropriate use.
Unauthorized users of IP-protected products come in many shapes and sizes. They can be individuals or businesses. The result is annual losses in revenue, jobs and opportunity that are estimated to exceed a trillion dollars.
Audiences need guidance to determine which IP behaviors are acceptable. With the help of educators, parents and community leaders they can be be readily reinforced. The Center for Intellectual Property Understanding can help, too.
Leadership
*Marshall Phelps – Ex-VP of IP Strategy & Business, IBM and Microsoft; charter IP Hall of Fame member; visiting professor or instructor Cornell, Duke and USC.
*Brian Hinman – Senior Managing Director, AON; ex-Chief Intellectual Property Officer, Philips; Vice President IP, Verizon; Vice President IP and Licensing, IBM
*Keith Bergelt – CEO, Open Invention Network, former IP executive with Motorola and SRI International and Managing Partner of Paradox Capital; diplomat, U.S. State Dept.
*Manny Schecter – Chief Patent Counsel, IBM; President, IPO Association Education Foundation
*Mickie Voges-Piatt – Co-Director IP Management & Markets Program, Illinois Institute of Technology; Deputy Director, Program in IP Law, Chicago-Kent College of Law
*Bruce Berman – Author and editor responsible for five IP books; IP communications and brand expert; IAM 300 Leading Strategist; CEO Brody Berman Associates (30 years)
Harry Gwinnell – ex-Chief IP Counsel Cargill, Eastman Chemical, United Technologies; ex-President IPO Education Foundation; ex-USPTO examiner (CIPU Director Emeritus)
Irv Rappaport – ex-Chief IP Counsel Apple, Medtronic, National Semiconductor; successful inventor with 20+ patents; former USTPO examiner; retired US Army officer
Jonathan Taplin – Film producer ("Mean Streets," "The Last Waltz") and Director Emeritus of the Annenberg Innovation Lab at the USC Annenberg School for Communication and Journalism
**James Pooley – Trade secrets trial lawyer, scholar and diplomat; Deputy General Director WIPO (ret)
**Hon. Paul R. Michel  – Chief Judge and Member of the Court of Appeals for the Federal Circuit (ret)
* Board of Directors
** Advisory Board
___________________
Sources of assistance or cooperation for CIPU include: